about us
Mobisharks is a technology-savvy agency for mobile solutions: creation, launch and promotion of apps.
We focus on conversion and return on investment made in mobile marketing. Without users, an app runs risks of being left on the margins of App Store and Google Play. If users do not make purchases, the business drops back to pre-mobile days.
certificates
Facebook
Marketing Partner
AppsFlyer
Integrated Partner

AppMetrica
Official Partner

AdJust
Solutions Partner

MyTarget
Recommended Partner
awards
2019
Gold in Tagline Awards 2019 nominated "Best mobile advertising campaign"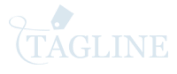 2019
Bronze in Tagline Awards 2019 by popular vote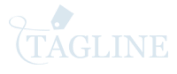 our clients' feedback
Artyom Krasnenkov – Head of Digital Marketing
Instamart
"Predictive analysis and initiative in coming up with original ideas allowed our business to grow many-fold. Sometimes it is worth stepping away from strict guidelines and point out those visual solutions that really work".
MebelVia
"When launching a new sales channel, it is important to find the right approach to its promotion. In our case, launching the mobile app was the key vector of our business development. The main goal was to attract enough active users who will make purchases in the app. At the same time, it was important to stick to the marketing and financial KPI. Mobisharks did an excellent job reaching the set goals – the team designed and tested new creatives, audiences, optimized advertising campaigns according to our KPI, improving the quality of advertisement consistently. We thank them for the well-thought and creative approach that allowed us to take our sales to a new level".
PariMatch
"When testing new sources and types of traffic, we always keep an eye on the metrics and quality of the attracted audience. Based on the in-app traffic tests in the first months, we together with Mobisharks did optimizations of advertising campaigns that allowed to increase our key parameters by 2.5 times. We thank the team for productive cooperation and effective approach to the product that is being promoted. We hope to continue our collaboration".
Anna Denisenko – Head of Digital Acquisition and Affiliate, Marketing Department
Fonbet
"Capture an even bigger market share when you are already among the leaders? Everything is possible. The important thing is to find a breakthrough approach and fresh and successful ways of attracting users. In our case, mobile apps advertisement provided great results and allowed us to attract a huge amount of new audience. We thank Mobisharks for high quality of the conducted advertising campaigns, for the special attention they paid to the details and metrics. It takes off from here! J"
inDriver
"Entering new markets is always a risk. At the beginning, it is hard to determine which strategies 100% will be successful. However, in order to minimize potential risks, it is crucial to map out your strategy taking into account peculiarities of the regions where scaling is planned. Before launching our app on the Latin America market, Mobisharks studied the characteristics of the local audience and worked out a flexible strategy that would suit several countries in the region. Thanks to this approach, we quickly achieved our goals and even went beyond what had been planned. We thank the Mobisharks team for both their creative approach to advertising campaigns and prompt coordination and solving of all project questions".
get in touch
We offer high-quality analytics and development. If you would like to see it for yourself, contact us – and we will do something for you.
request sent
Your message has been successfully sent.
Our manager will contact you shortly.